In today's world of technology, I am sure we all have someone we know who is a techno guy or gal or who is a gadget person. From a JuiceBar Mulit-Device Pocket Solar Charger to a Gorillapod Go-Go, CableOrganizer.com has more fascinating products that will make last minute shopping for stocking stuffers a breeze. To visit the product page just click on the each product title listed in red.
JuiceBar Multi-Device Pocket Solar Charger – $40.21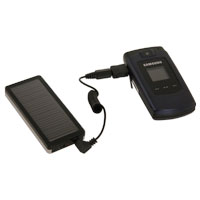 Did I list this one already? Because it looks and sounds familiar. Many gadgets and emails have come across my desk in the past few weeks, so that's probably why things are a blur right now. Back to the product….The JuiceBar Multi-Device Solar Pocket Solar Charger allows you to charge your portable devices using the power of the sun. Reduces the need for multiple chargers or adapters and provides a totally clean energy source. Includes 12 of the most commonly used adapters for cell phones, iPods, MP3 players, portable gaming systems, and more.
Bluetooth Hands-Free Headset – $17.99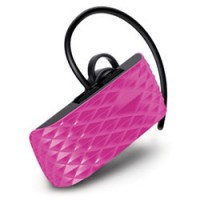 Here's a snazzy Bluetooth headset….Designed to let you take cell phone calls without the need to hold the handset, this fun and stylish wireless earpiece can communicate with your cell phone from up to 33 feet away. This Bluetooth is compatible with HSP and HFP profiles, and runs on a built-in Lithium polymer rechargeable battery, which provides enough power for up to 4 hours of continuous talk time, or 100 hours in standby mode.
Dymo® Label Budd – $7.99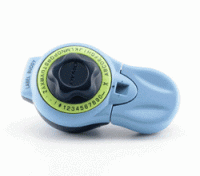 This sounds like a useful product that is easy to use. The fun and simple Dymo® Label Buddy label embosser is an easy labeling tool to help you get organized. The ideal entry-level way to label CD cases, files, binders and more.
16oz Dual Auto/USB Heated Mug – $21.20
I love the idea of this one! Simply plug the heater mug's power cord into a computer's USB port or vehicle's 12V DC power outlet and beverage stays warm indefinitely. Durable stainless steel construction ensures good insulation while the protective thermostat control maintains a safe temperature.
LED Keychain Lights with Bright White Light & Batteries – 2-Pack – $5.69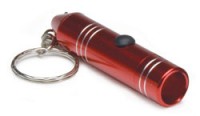 What do you know we actually need these! Long-Life Super Bright White LED Lights, Extra Durable Lightweight Design with Keychain, 100 000 Hour LED Life, Includes Batteries, Red Metal.
Gorillapod Go-Go, Mobile Entertainment Kit – $44.93 (phone not included)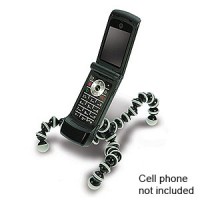 The Gorillapod Go-Go is a tripod for nearly all your favorite handheld electronics, whether they have a tripod mount or not! It uses 30 adjustable joints to grip to trees, fences or posts–anything it can wrap its legs around–to provide a steady and secure platform for your digital devices! In addition to the standard Gorillapod camera clip with its 1/4 screw mount, the Gorillapod Go-Go includes a suction cup clip as well as 2 permanent-bond adhesive clips. Each of these clips can be connected to the Gorillapod Go-Go legs in seconds. Use the Gorillapod Go-Go with your cell phone, MP3 or video player, compact camera and more.
Again, all of these items may be purchased at www.CableOrganizer.com