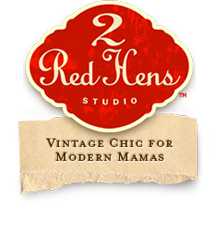 2 Red Hens is a brand new product that every mum is sure to love. And Ali Landry has declared them to be a must-have for all moms on Zulilly!
At a first glance the the 2 Red Hens Studio Toy Nanny just looks like a diaper bag, but it's not! In fact it's a cozy floor blanket that quickly and easily folds up into a fun toy toy tote for moms on the go everywhere.

We think that this is one of the most unique and ingenious creations since disposable diapers and bottles. Carrying toys and a blanket for baby has never been easier.
Features include: Eight mesh pockets keep small pieces in place, soft velour interior creates a clean play surface, water resistant backing keeps spills from soaking through, machine washable, and it converts into convenient tote; cleanup is a snap by just pulling straps.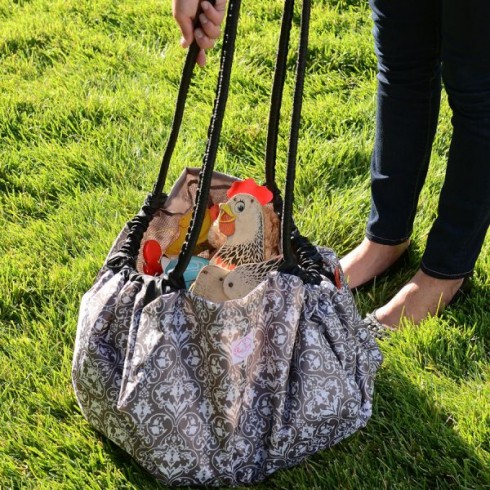 The Studio Nanny is available in 5 custom designed vintage-inspired patterns: Chevron Stripes, Grey Damask, Peacock Mum, Pink Lemonade and Owl Dots.
That's not all they carry at the Two Hens Studio, you can also find a wide variety of other products that are chic, vintage, and help us busy moms out.
Retailing for around seventy dollars you can find it at Zulily or 2 Red Hens.com