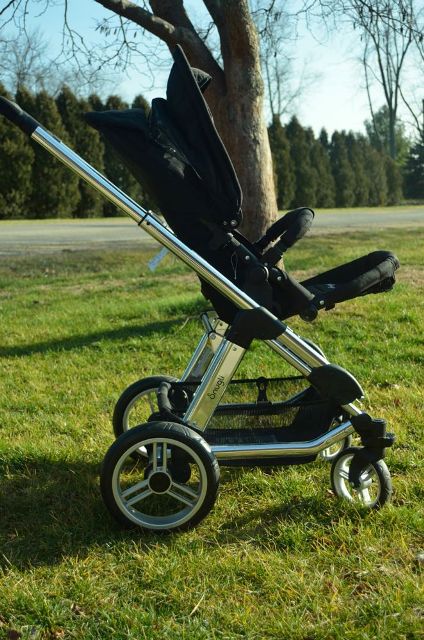 When we were contacted to review the brand new Snugli Stroller we accepted. Not only did their description sound amazing, but we love how stylish it looks. And I wasn't disappointed.
When the stroller arrived my ten year old son put it together with just the help of his sister reading him off the directions. Yes. It was that easy to put together. I was really happy that it didn't involve alot of fuss. And folding the Snugli stroller down? Like a breeze.
First off I want to talk about the sturdy frame. It's made from aluminum and my first thoughts were that it looked alot nicer then most strollers that you see. It's stylish and the make is really well done. As you can see from the photos it's very durable.
The storage basket is large enough to use for a day out and the canopy protects your child from the elements. I wish the canopy was a bit bigger, but the quality is really well done.
And actually walking with it? Oh it's a breeze. I have been a parent for over sixteen years and I can say that this one rolls like a dream. It's smooth and there aren't any bumps. Hassle free and comfortable for even the smallest child you won't regret buying the Snugli stroller.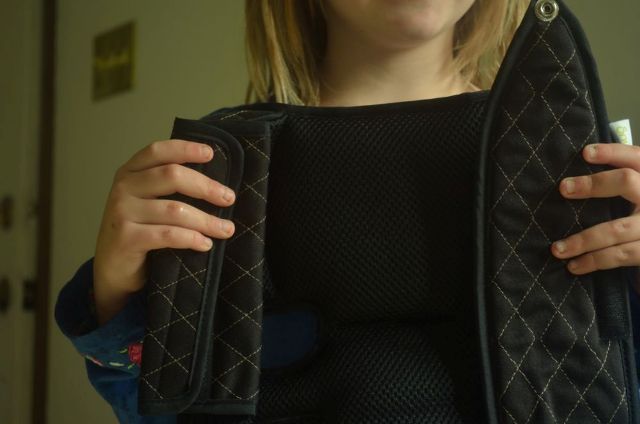 They also included a Snugli stroller insert. (Sold separately) And I'm quite pleased that it's reversible and machine washable. I love the quality that the stroller pads are made with it. I was so impressed with the quality of the material. The insert was a bit hard to get in at first, but I really it anyways.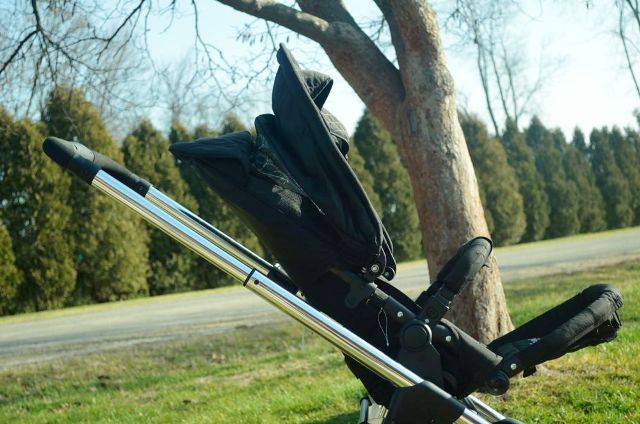 The Snugli stroller can also be used with a regular carseat if you purchase one of the proper adapters for a small price from their company.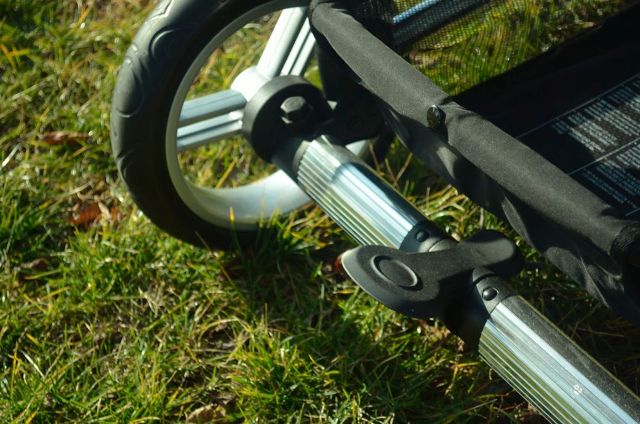 The stroller set includes a seat, canopy and stroller base. The base is already assembled for the most part. You just have to piece together the wheels, pop the seat in, and off you go! You can choose from four different stroller styles.
In the end? The Snugli stroller gets two thumbs up from me. We love how durable and easy to use it is. We've been taking it with us whenever we go out and there is absolutely no hassle to get it in and out of cars.
You can buy this stroller at BuyBuyBaby.com

Fashionable Media Review Policy: The featured product for this review was provided to me, at no cost, by the manufacturer or representing PR agency for the sole purpose of product testing. Opinions expressed are my own and are not influenced by monetary compensation.