When I hear "Burt's Bees" I immediately think of my favorite lip balm that is made by Burt's Bees.  With that in mind, I was so excited to hear about Burt's Bees Baby!  Burt's Bees Baby is a collection of clothing, accessories, skincare, and bath items that are 100% organic.  Their clothing is offered in sizes from preemie to 24 months in an array of styles and colors.  Burt's Bees Baby even has a collection of clothing that can be embroidered with a monogram.  These would be excellent gifts!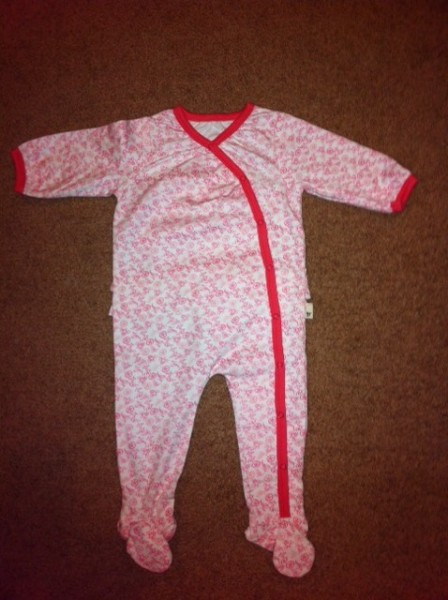 I had the pleasure of reviewing the Birds & Bees Coverall in Pink Lemonade from their Spring Collection.  First of all, it's 100% organic, like all of Burt's Bees Baby clothing.  It has a very soft cotton feel with side snaps that go from the neck all the way to the toe, making it super easy to change diapers or outfits.  It's simple design makes it the perfect choice for busy moms.  The coverall has the most adorable little birds and bees all over it and ruffles on the butt.  It is too cute!  The material is lightweight, making it perfect for the Spring weather or cool Summer evenings.  The cotton is very flexible, easy for baby to kick and crawl.  I plan on buying one in every color!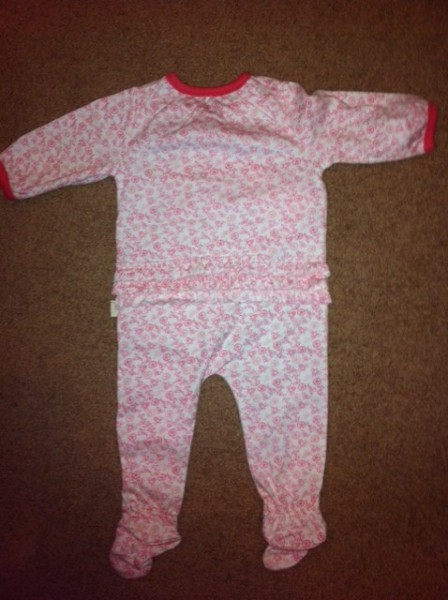 Burt's Bees Baby offers so many adorable pieces for boys, girls, and neutral items.  They even have a registry.  Everything in the Spring collection is available at
www.burtsbeesbaby.com and www.childrensplace.com
Fashionable Media Review Policy: The featured product for this review was provided to me, at no cost, by the manufacturer or representing PR agency for the sole purpose of product testing. Opinions expressed are my own and are not influenced by monetary compensation.