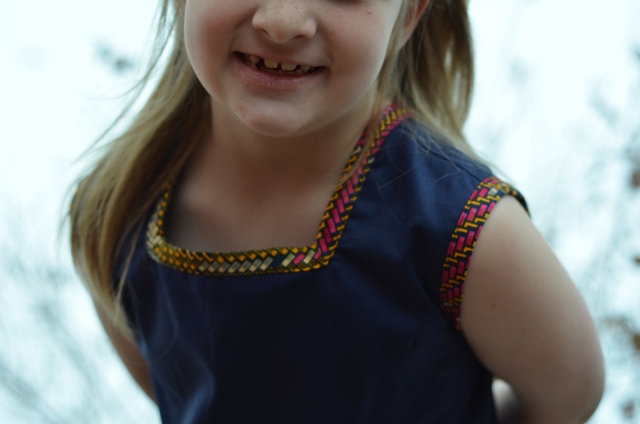 The Isossy Children Collection is one of the first global clothing inspired brand just for kids. They're getting rid of culture barriers by designing and making clothing collections influenced by African, Asian and Western cultures.
The collection is a vivid splash of color and bold prints. It's being called unique and fresh, with choices for all occasions and places. With everything from little boys jackets to adorable jumpsuits for your little lady, they sell a wide range of clothing options for your kidlets.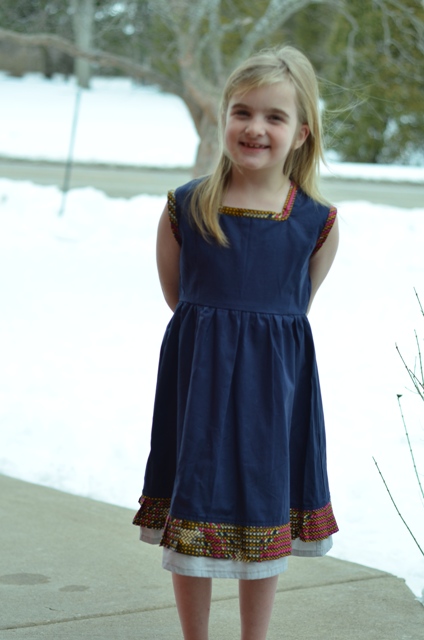 They sent us out an adorable dress to review from their Spring 2013 collection. The minute we opened the package my daughter fell in love with the cute Evita dress.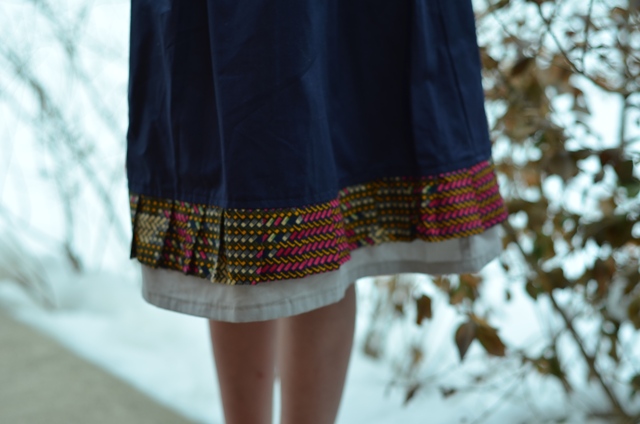 Both my daughter and I love how well made this dress is. It's frilly and dyed a classic navy blue, but the best part is the tribal trim along the neckline, sleeves, and hem.
The Evita dress is layers of fun and twirls. Once my daughter put it on she didn't want to take it off! She had so much fun twirling and dancing around our living room with it on. Not to mention we got a few compliments on it as well.
Be sure to check out the rest of the Isossy Children's Collection at Isossychildren.com
Fashionable Media Review Policy: The featured product for this review was provided to me, at no cost, by the manufacturer or representing PR agency for the sole purpose of product testing. Opinions expressed are my own and are not influenced by monetary compensation.