If you are looking for last minute Easter activities that are affordable and easy to do? Here are a few to keep the little ones in your family happy: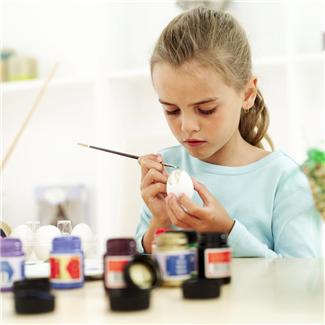 1.) Watch a Easter movie. One that is meaningful to you and your family.
2.) Go on a nature walk. Spring is here and what better way to celebrate Easter than to take a walk in the fresh air and let your children gather rocks, leaves, twigs etc.
3.) Make a collage. When you get home from your walk, let your children glue their nature treasures to paper, poster board or colored paper. Whatever you have on hand.
4.) Bake Easter cookies for dessert. My children love to bake and every holiday we, or they now that they are older, make sugar cookies especially for that holiday.
5.) Color Easter pictures. If you have a computer and a printer, just google "Easter coloring pages" and you will find tons to choose from. Print them out and color with your kids. Mine love it when I take time to sit and color with them.
6.) Decorate Easter eggs. I remember blowing the egg our of eggs and decorating eggs for Easter. Our children have asked to do it this year. Since we seem to have a good supply of eggs coming from our hens, we will be doing that today!
What is on your schedule for today? Spending time with family? Relaxing? Just hanging out at home with family? Whatever you do, all of us here at The Fashionable Bambino wish you a wonderfully Happy Easter!