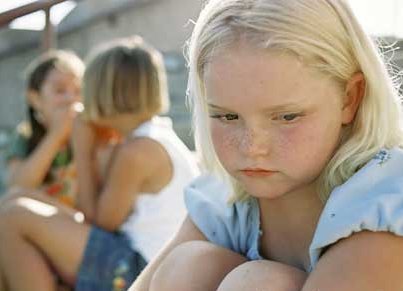 Bullying is fast becoming an issue in every single school. It's a heartbreaking issue and something that needs to be addressed. Not only the kids who are bullied, but the kids who are the bullies as well.
If you find out your child is a bully, you might be surprised and not believe it. As easy as it might seem to flip out, don't. Look at all sides of the story here. Your child could simply have been mean spirited and that needs to be addressed. However, if your child is being violent towards others, they have issues that need to be addressed before it gets worse. What is causing them to behave this way? Get to the bottom of the issue and remember to be patient. Or they could have been falsely accused or misunderstood. Make sure all the details right and then proceed with the appropriate course to fix the problem.
For the kids who have been bullied, it is incredibly traumatizing and heartbreaking for both the parents and the child. They may suffer from it later on so make sure it is dealt with. It's our job as parents to reassure them and encourage them through it. We can also take action to the school board and make them aware of the bullying that is occurring.
Bullying is not something that we should take lightly. If a child is being bullied, they'll be struggling with their self esteem. They may become withdrawn, depressed, unhappy, or moody. If your child is the bully, you need to get to the bottom of the issue and make sure that they know what they are doing is wrong.
Bullying is on the rise today and we as parents need to get involved. We can't stand by and do nothing or else it will just get worse.