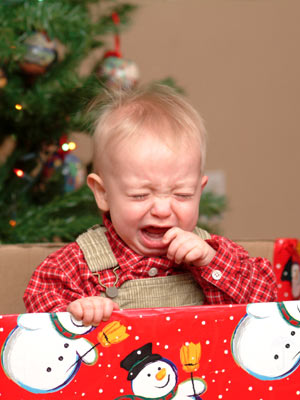 With the holidays come the tantrums that we can't avoid. They aren't fun for anyone, but can be dealt with. Here are some tips to help distract and deal with fussy little ones.
Fussy babies always have a cause for being fussy. Whether it's wanting to be loved, held, fed, or even just sleepiness. Don't get so caught up in the hustle and bustle that you forget to listen to your baby. Put them down for a nap if needed to let them listen to calming music.
Rowdy toddlers and young kids can easily be tamed by lowering the amounts of sugar they eat. Instead try healthy snacks like fruit leather, veggie straws, and organic fruit cups. This will cut back on hyperness and inevitably cut back on tantrums.
Older kids can easily be distracted from boring parties with educational apps on your phone, fun crafts, new books, or even just playing with play dough. Be sure to remember to keep your growing kiddos fed on lots of yummy, organic snacks from brands like Annie's and Tasty to help keep kids fueled up and happy. The happier your kids are, the less tantrums you'll have to deal with. Most tantrums are caused from hunger and tiredness, these can easily be fixed.
What are your tips for dealing with holiday tantrums?