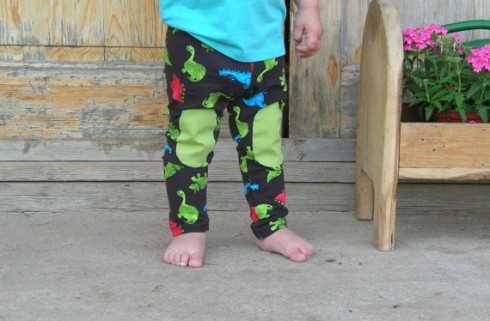 Leggings aren't just for girls anymore, babies and toddlers are finally getting their own leggings! Leggings are a great idea to slip on for extra warmth during these cold winter months. Stripes and dinosaurs, or even polka dots are utterly cute choices for little ones.
Not only do leggings look cute, and provide extra warmth, but they also take away the need for tights. And while tights are adorable, some little ones hate how they slip down and itch. Fussy kids will definitely fall for the softness of leggings.
If you're looking for more creative options for your little ones, then check out everything that Etsy has to offer. The individual artists who fill their shops with cute children's clothing items are certainly worth checking out. Who doesn't love unique hand crafted items?
However, if you're looking for bargains and packs of leggings, then check out Carter's current sale on all things leggings and leg warmers! While they mostly cater to baby girl leggings, Nordstorm has a great selection of baby boy leggings.
I'm thrilled that leggings are finally getting big this year, they're an adorable trend and little legs look so cute in them. Plus, as a mama I'm always happy to find something that not only looks cute, but functions to keep my little ones warm as well.