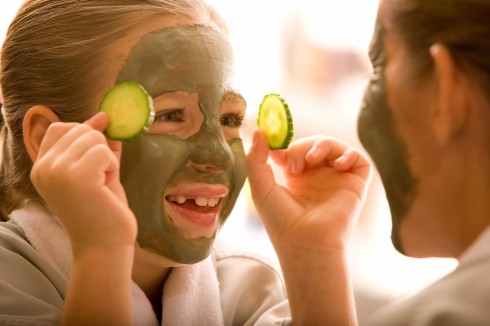 Having a mommy daughter spa day with your little princess is a great way to bond with her and have some fun. It's even better when you make your own facial mask and body scrub! All of the ingredients are right inside your kitchen and literally take under ten minutes to prepare. So gather your supplies and settle down for a fun spa day!!
Coconut Sugar Foot Scrub: To make this scrub you will need two ingredients and a small container or bowl. You can double the recipe as needed, but this is enough to fit into a small, single serving container.
1/4 cup coconut oil.
1/2 cup white sugar.
Mix together in the bowl until combined, use with a loofah to scrub dead skin cells off your feet and then rinse your skin with cool water when you're finish scrubbing.
Avocado Face Mask: This mask takes a bit more preparation than the scrub, but it's completely worth it.
1 avocado.
1 egg yolk.
1 tsp of honey.
Mash the avocado first in a small bowl, add the egg yolk and honey and mash until combined. When it's a thick and chunky mixture apply to your face and let sit for five-fifteen minutes. Then rinse the mask off with warm water and enjoy your ultra smooth skin!
Finish off your spa day with one hundred percent non-toxic, natural as mud Piggy Paint Nail polish.