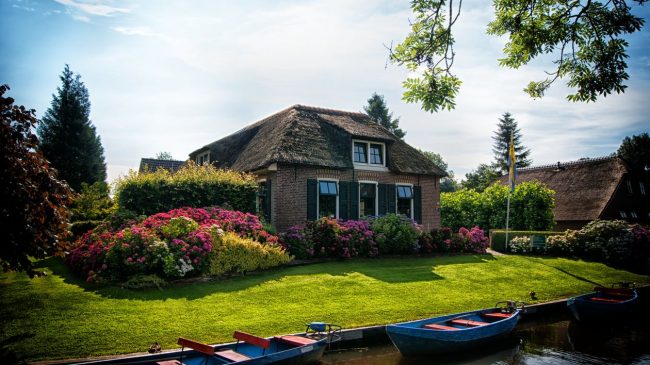 It's not uncommon for newlyweds to purchase a starter home without considering how much room children really need. They may feel the home is adequate after the first child arrives. However, with a growing 1st child then a 2nd or 3rd, they realize that space is lacking when it comes to accommodating the needs of a growing family. At some point they recognize that the home they fell in love with when they first entered the door no longer fits their needs. Following are four tips to consider when searching for the perfect home for a growing family.
Set Your Budget
Getting pre-approved with a qualified lender such as State Bank of Cross Plains before you begin your hunt is essential. The outcome will be used to determine where you can live and how big the new residence can be. It should be remembered, however, that the farther from the center of the city you get, the more property you can buy because your money goes farther. That could be especially important if you were just surprised with twins or triplets.
Make a Plan
Once you know your budget then you can determine how large a residence you can afford, how many bedrooms and bathrooms would be included, how large the yard would be, the age of the home, the amenities and so much more. You can do an internet search to get an idea of what's currently on the market, where the best properties are located and the prices in each neighborhood. You also need to determine the crime rate in prospective neighborhoods as well as the quality of the education systems.
Also, make a list of what you want and don't want in your new home as well as like and don't like. For example, if you must have a large island and lots of storage in the kitchen make a note of it. Additionally, if you prefer a Craftsman style over Spanish Revival you need to add that to the list. Once your information has been collected then contact your realtor, give them you lists and allow that individual to set up some showings but be prepared to be flexible on your tours.
Tour with an Open Mind
Tackling each house tour with an open mind will ensure you not only get exactly what you want but also see the future potential of the property. Just because you might have only one child now doesn't mean that you won't have more at a later time. There should be room for a designated play space as well as individual rooms for each child you plan to have. If you work from home occasionally, be sure you select a property that has a designated office space. And remember the importance of storage.
There never seems to be enough, but with children around that's even more so. Remember that although sellers are getting better at updating their properties prior to sale, it doesn't mean that you won't need to repaint a few walls or re-caulk around sinks and bathtubs. Also look for spaces where you can expand such as refinishing a basement or attic space. The more an existing house can grow, the more likely it will meet your needs for a long time to come.
List the Pros and Cons before Making a Commitment
You'll have one chance to select your new home so you want to make the right decision. The best way is to list the pros and cons of each property in order to narrow the search. Take special note of floor plans as well as the sizes of each room. Who your next door neighbors would be is equally important. After all, you don't want to worry about someone getting bit by the neighbor's pit bull every time they come to visit.
If you take photos during your tour it'll be easier to remember the specifics of each choice and what each had to offer. Additionally, take a second look of your top three choices. That will help ensure that your final decision is the best one for you and your current as well as future family.
Selecting the right home for your growing family is a monumental task. While house hunting is never easy, if you break down the process into steps it doesn't seem quite so overwhelming. With the help of a skilled real estate agent and mortgage lender, selecting the perfect home will be easier than you thought it would be.