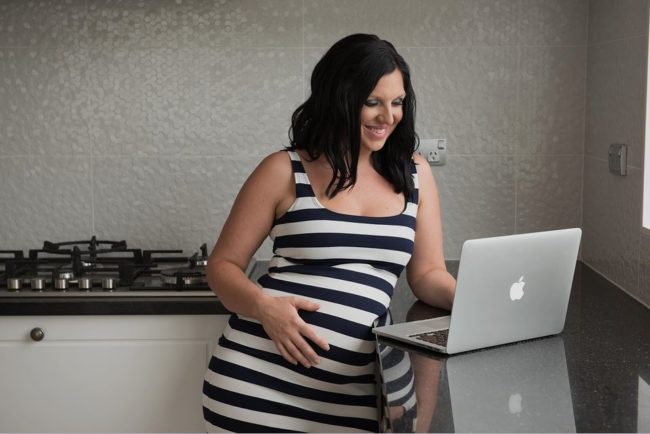 As a stay-at-home mom, you might feel like the transition into the workforce is pretty daunting. Juggling a full time job while also making sure your kids are taken care of isn't easy, but it isn't impossible. Taking some time to prepare in advance and organize your resources can make sure that your kids get everything they need while you're away. Here are just four ways that other moms are juggling work and home life that you can use, too.
Use Meal Prep Tips
You might not have as much time for meal prep as you used to once you return to work. However, no mother wants to sacrifice meal quality for their children if they don't have to. However, high quality doesn't have to mean time consuming, and you can still get your children the nutritious meals they need without hours of baking and cooking. Things you can do to vastly cut down on meal prep time is to freeze meals ahead of time, create your own baking mixes by combining and storing dry ingredients in advance, and following recipes that use simple, whole food ingredients. Setting up a meal schedule for the week can also greatly reduce prep time as you don't have to wonder what you need to have ready and when. If you have any children old enough, asking them to help with meal prep will also give them valuable self-reliance that will serve them well as they grow.
Hire a Cleaning Service
No one needs to tell you that keeping the house clean is a lot of work. It might not be obvious to visitors that only see the results, but cleaning a home or apartment can take up a lot of your non-work time. You may want to consider investing in a house cleaning service that can take care of these tasks for you. This is especially helpful to have done once a week to get the major cleaning responsibilities taken care of so that things don't build up over time. It can also be beneficial to encourage your kids early to help with cleaning responsibilities, even if it's just little things like making their bed, putting their laundry in a basket, or stowing away their toys when they're done.
Know Your Transportation Options
Your kids may need to be dropped off and picked up from school functions. Not only that, but the kids may have extracurricular or sports activities several times a week. Trying to make sure you are able to get your kids where they need to be in a timely manner can be just as stressful as keeping your work appointments. Thankfully, you are not alone. With other parents in your area that may be in the same situation, setting up carpool groups can make sure that nobody has to decide between work and transporting their kids. For extracurricular activities, talk to other parents who have kids in the group and ask about the possibility of setting up a carpool. For school functions, the school will often have transportation options provided, and can help you arrange what you need to get your kids to school on time.
Don't Forget Yourself
Staying at home with the kids was already a full-time job for you. Now you may be splitting your time between helping to raise a family and another full-time job professionally. It's easy to lose sight of your own needs during this time. However, in order to truly balance both worlds, you need to ensure your own physical and mental health. Hiring babysitters or nanny services as often as at least once a week can give you the breathing room you need to take a step back and relax. You don't need a special occasion to take a break to explore your hobbies or even just take a nap. You can also coordinate with extended family and neighbors to watch the kids on weekends so that you have time to catch up on your to-do list and get the mental and physical reprieve that you need to stay healthy.
Transitioning to a working mom can be an exciting time that offers you new opportunities or a chance to reconnect with old colleagues and environments. It can also feel like a delicate balancing act at first, as you try to juggle home and work life. Take some time to consider ways to use the resources available to you so that you aren't made to take on everything on your own. Talk to friends, family, and local services so that you can meet your kids' needs without sacrificing your own.