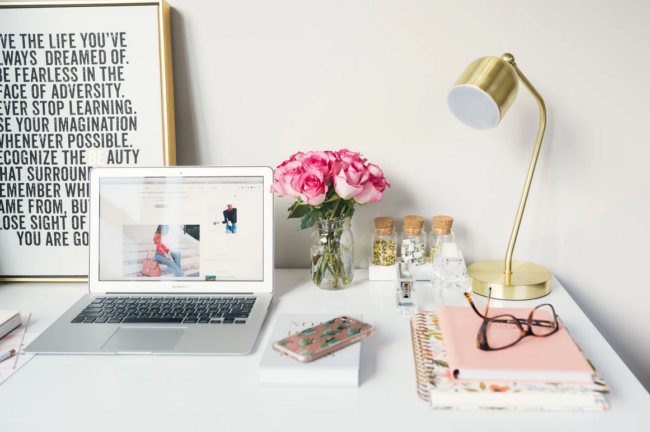 Many people believe that the secret to less stress is less stuff. It makes sense since less stuff you have, less to worry about. This is especially true if you're someone who travels a lot or moves often. Renters, as Income Realty points out, can also benefit from decluttering and having less stuff. If you've been thinking about decluttering your home, but aren't sure where to start, check out these four tips for a less stressful living space.

Start Small
You don't have to tackle your house in an entire day. It's much easier to break down larger tasks into manageable chunks that are easy to conceptualize and complete. Start by picking a time slot and a location. For example, you can carve out 3-6 p.m. On a Saturday evening and dedicate it to decluttering your kitchen cabinets. Set a timer if you have to. You will be surprised how much you can get done when you have an ultra-specific goal.

Make a Decluttering Plan
Unless you feel compelled to tackle your entire home in one weekend, you are going to need a solid plan to keep you motivated and on track. Depending on the size of your home, you may want to make a plan that spans over several weekends or a month. Simply write down which rooms you want to work on each day of the month and then break it down further by planning out which aspects of the room you want to tackle on a given day. You may want to start with areas that don't get used as much so that you don't get discouraged when the foyer is cluttered the day after you organize it.

Throw out Expired Items
The easiest things to get rid of are expired foods, beauty products, and medicines. You probably don't have an emotional attachment to any of these things, so there is no good reason to keep them, and throwing them away is a no brainer. You can breeze through your refrigerator, makeup drawer, and medicine cabinet in a few hours without even thinking. As soon as you see a date that's passed, just toss the item. You will feel accomplished, and you will clear up some valuable space.

Clear the Counters
Messy counters can make your home look more cluttered than it actually is; take everything off the counters and throw it into a box. Take your box over to your sofa and turn on the television. Now you can enjoy your favorite shows while sorting out the items into piles. Once you are done, you can simply take the piles to their designated rooms; you don't have to put everything away the same day, but you can make it part of your decluttering plan for the next day!

Decluttering is a great way to create an inviting, stress-free living space. Hopefully, you don't end up needing a dumpster rental for all of your clutter, but hey, you never know how much stuff you have until you organize!